SAFE Program
Emergency Responders for Franklin County's Exceptional Families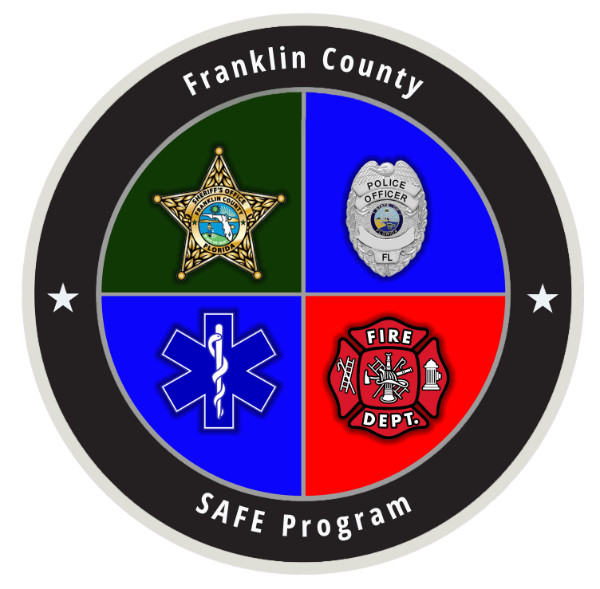 What is the SAFE Program?
The safe program is a voluntary local registry established by the Florida Legislature that provides local law enforcement and first responders critical information in the event of an encounter with a member of our community that may have special needs, unique abilities, or behavioral attributes that need special care. This will provide all parties with advanced knowledge for a safe and best-practice intervention.
More information on the SAFE Program can be found here.
Who should sign up?
Any Franklin County resident with a disability or special need such as:
Autism
Down Syndrome
Alzheimer's disease
Deaf/Blind
Other communication disorders
Other intellectual disabilities and/or unique
How does it work?
When residents enroll in the program, our dispatchers input critical information into the emergency system, and families place SAFE decals on their homes and vehicles. Should an emergency arise, first responders see the sticker and know to approach with care. The Sheriff's Office, EMS, Police, and Fire can access the information provided by the family helping to ensure a positive, safe experience for all involved.
Decals will be mailed to residents; one for a home entry point, and two for vehicles. Vehicle stickers should be placed on the driver-side rear window. Additional stickers may be picked up at the Franklin County Sheriff's Office.
For questions regarding the Franklin County SAFE program email us, or call (850) 670-8500.