SMART PROJECT AIMS TO PREVENT YOUTH METHAMPHETAMINE USE
Franklin County, FL – NWF Health Network, the private Managing Entity responsible for providing a comprehensive array of behavioral health services in North Florida, including mental health care and substance abuse prevention and treatment, has partnered with the Franklin County Sheriff's Office and DISC Village to create SMART: Stopping Methamphetamine Among Our Teens. The project aims to prevent methamphetamine use among rural teens in Holmes, Washington, Calhoun, Franklin, Jefferson, Madison, and Taylor counties.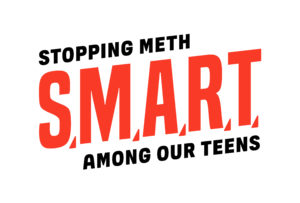 SMART includes outreach to teens on how and why to stay meth-free and outreach to adults with
information on resources available if they suspect a teen in their life is at risk of trying methamphetamine.
While rates of methamphetamine use have dropped nationwide over the last decade, they have increased dramatically in rural communities including those in North Florida. "I am proud to spearhead this effort to protect our teens and raise awareness about the dangers of methamphetamine addiction," said NWF Health CEO Mike Watkins. "NWF Health has brought together leaders and experts from across North Florida to develop an evidence-based, comprehensive solution to methamphetamine use among teens and young adults. I am grateful for the support of Franklin County Sheriff A.J. Smith, DISC Village, and a host of other local entities and individuals that lent their expertise and support to this effort.
"The project was initially conceived during a conversation with Franklin County Sheriff A.J. Smith. "Throughout my tenure as Sheriff of Franklin County, my deputies and I have worked tirelessly to make our community safer by getting methamphetamine off our streets and rehabilitating those addicted to the drug so that they can become healthy, productive members of our community," said Sheriff Smith. "We provide support in the jail, but would much prefer these young folks never try methamphetamine and end up in my jail in the first place."
Providing drug prevention resources and support for the project is DISC Village, a private non-profit which provides a full continuum of behavioral health services in North Florida. "We are grateful for the opportunity to participate in the SMART project with NWF Health," said DISC Village CEO John Wilson. "Our highly-trained and skilled staff is ready to provide whatever support is needed to support these communities in preventing methamphetamine use among teens."